Financial Support
As a non-profit organization, the PTLS Outreach Foundation depends on the generosity of donors to fund our outreach efforts. The Foundation provides awareness, outreach support, and hope for families, professionals, and persons with PTLS on a national and international level. This rare chromosome disorder has been proven to occur in 1 in 20,000 births in the world, however, there is very little information and support to parents and caregivers of children and adults with PTLS. The Foundation's mission is to inform every one of the special medical care, behavioral care, and critical therapies and tests people with PTLS require and thrive from, in hopes that one day, they will be able to go above and beyond foundational skills and be a functional and positive member to society.
Your tax deductible contribution is extraordinarily meaningful to both the PTLS Outreach Foundation and its volunteers who are dedicated to advancing its understanding of PTLS, accurate diagnosis, and improved treatments. On behalf of the PTLS Foundation, Inc, we thank you in advance for your generosity.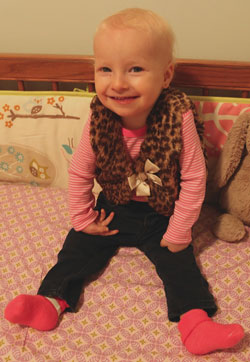 Donate in Honor of a Birthday, Special Occasion, Tribute or Memorial Gift
Workplace Giving whereby companies may sponsor an upcoming event or match donations
Planned Giving via wills, gift annuities, charitable trusts, etc…
Fundraising to raise donations (sales of all kinds, golf tournaments, letter campaigns, chilli cook-offs, etc…)
In-Kind Giving. Inclues donations of products and services such as:

Venue to hold fundraising events
Portable LCD Projector (new, used or loaned)
Laptop computer with Windows XP capacity (new or used)
Airline frequent flyer mile certificates
Hotel certificates (major chains)
Gift items or certificates for special events
Stationery and paper goods
Basic office supplies
Donate Professional Services

Printing and Graphic Services
Certified Public Accounting Services
Celebrity Contacts/Relations
Interactive Website design and support
Grant Writer to assist with grant applications
Professional Writer to provide writing and editing skills
Pharmaceutical, Biotech, Academic Research Institution Relations
Manufacturer, Vendor, or Service Provider to target a product's or event's proceeds to PTLS Outreach Foundation
If you have items or services not listed above, please contact us at info@ptlsfoundation.org. We'd love to explore other opportunities with you. Volunteers with PTLS Outreach Foundation are integral partners contributing valuable resources (time, knowledge, skills, and leadership). It is your energy, passion and belief in PTLS Outreach Foundation that makes your contribution so effective. Join us and be part of the movement that is changing medical history.