Dear Wonderful Parents,
Please see life through your child's eyes, for it is a beautiful sight, so full of love. As the mother of the first child, now 23 years old, I have lived this life with tears, fears and heartwarming laughter. I have seen this journey make its way, not only through my child's eyes, but through those of many unbelievable children with PTLS, who have gently guided us parents, unknowingly, through our struggles and challenges with this rare duplication. They watch us with confidence that we will eventually learn what they already know. These children have the greatest amount of patience for us parents who love them so much.
None of us asked for this path in life, but it is the one we were placed on. Years ago, I wondered if I was on the right path and if I would ever make it down the path. I now can tell you, I have made it down that path, and when I learned to stop and smell the roses, I normally would have trampled on, I found it to be a path I am blessed to have been put on. Just when I thought I have seen the last tree, the last flower, and ready to get off the path, I am pulled back and reminded that I am on a special journey, with a very special young man. Thank you, Christian!
When the tears begin to dry, and you have moved through the stages of grief that comes with this, you too will see that you have been lead through a magnificent journey, shared by the chosen few, and guided by a very special angel, your child.
So until you reach you journey's end, please know you are a part of a wonderful group of families who have bonded together, in loving support. Our wonderful PTLS community is here to welcome you with open arms. You are not alone!
Supporting You on Your Journey,
Julie, Founder and CEO – PTLS Outreach Foundation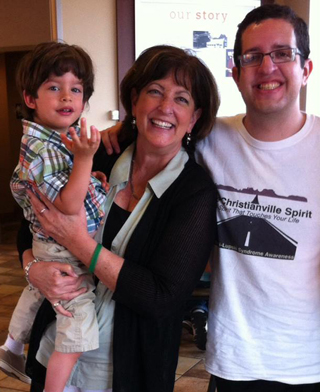 Creating A PTLS Family Community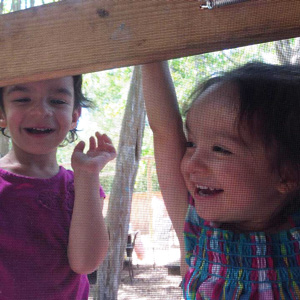 In 2009 and 2012, with the help of Julie Smith-Centeno, Dr. Potocki and the staff at Baylor Medical College was able to sponsor two separate "PTLS Family Conferences" in Houston, TX, welcoming many families from all over the world. Funding for this successful event was achieved by donations from the Texas Children's Hospital, grants, and public fundraising (i.e. Awareness T-shirts, wristbands) and charging the participating families a nominal fee for attendance. This conference served to introduce many of the families with young PTLS children to the medical world and the limited PTLS support community.
In 2012, over 60 families attended and it cost approximately $10,000 to fund the rental hall, childcare, food, and professional speakers. It is critical for families to be able to come together so they can experience a supportive community and know they are not alone. Often times, because of the rarity of the disorder, PTLS families are hundreds of miles away from one another and may feel isolated and helpless. Having an annual conference gives PTLS families a sense of community, friendship, and forum for education. The PTLS Outreach Foundation is hoping to be able to help sponsor future community events and alleviate the costs for PTLS families by donations, fundraising, and grants.
PTLS World Community Connections